Obverse die 29 is described as a late die state with many fine raised dots on liberty's head from the rusting of the die. The rusting, or pitting is not an unusual feature of late stage dies before they are retired.
The first 8 in the date is doubled on the surface.
The die is paired only with reverse die a, but in the case of VAM 43 those reverse die features are more prominent for identification.
(You can see the coins in our collection by clicking on the VAM link below.)
43 - Doubled Left 8 and Phrygian Cap, Die Gouge DOL
47 - Doubled Left 8 and Phrygian Cap
Die Crack Characteristics
Obverse Die 29 appears on two VAMs, 43 and 47. The die is rare, and we have but a single example, an AU 53 in the VAM 43 state. The die has a doubled first 8 and a doubling of the Phrygian cap at the top.
​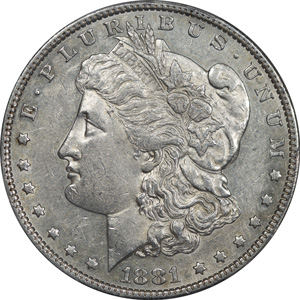 82490285 Almost Uncirculated 53
Our single example shows no signs of die cracks but this is by no means a complete analysis.