Die Crack Characteristics
Obverse Die 3 has a pairing with VAMs 4, 4A, and 5. Having studied these dies there is some question in our mind about them being perfect matches, but that is a different investigation for another day. There is enough similarity to understand the current pairing.
None of the three VAMs paired with Obverse Die 3 show any signs of die cracks or breaks.
​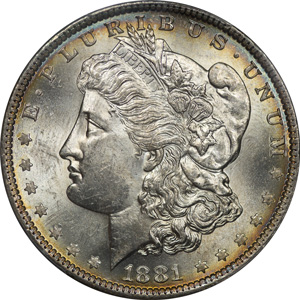 82490341 Mint State 63
The above coin is a VAM 4 and shows no cracks or breaks. We have eleven VAM 4s and none of them show any die cracks or breaks.
​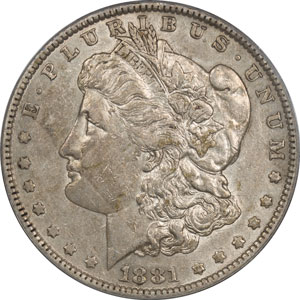 24127031 Almost Uncirculated 50
We have only one example of the VAM 4A (reclassified from 55A when it was retired). At the AU 50 grade fine cracks and breaks often wear away and we would be reluctant to identify any features.
​
27855650 Mint State 64
Because VAM 5 is a Hit List 40 VAM we have a number of examples, twenty-six as of this writing. None of them show any die cracks or breaks.