Obverse die 42 has a slightly doubled 18 with the 1 doubled on the lower surface of the upper crossbar, and the left 8 slightly doubled at the top left inside of the upper loop, and bottom outside of the lower loop. The left 8 has a short die chip at the top inside of the upper loop.
The left and right sides of the phrygian cap are slightly doubled at the top. Liberty's head profile is very slightly doubled from the front of the LIBERTY band, hair front, nose, and lips.
There are mostly horizontal die polishing lines on the forehead.
(You can see the coins in our collection by clicking on the VAM link below.)
Die Crack Characteristics
Obverse Die 42 appears on VAMs 64 and 72 and most of the distinguishing characteristics are on the obverse die. Both VAMs are our discoveries.
​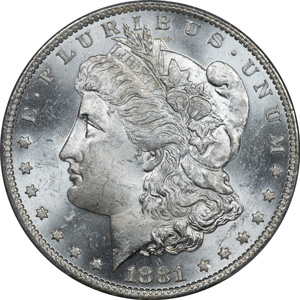 30399745 Mint State 62
We only have a single example of a VAM 64, so any analysis must have that disclaimer. But our single example exhibits no die cracks or breaks.
​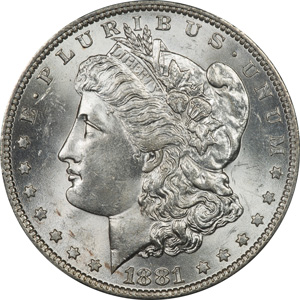 28780148 Mint State 63
We have three examples of VAM 72, but none of the three examples show any signs of die cracks or breaks.