Collecting Morgan Dollars
Many if not most collectors of United States coins will eventually get around to collecting Morgan Dollars. Morgans are one of the most popular coins and collected because of their beauty more than their intrinsic value. The coin was designed by George Morgan who was hired away from the British Royal Mint for his skill as an engraver, and the coins eventually became known by his name.
​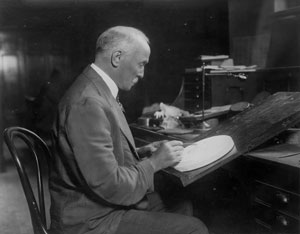 Morgan Dollars started production in 1878 toward then end of the Reconstruction Era following the Civil War and remained in production through 1904. A final series was created in 1921, but only for that year.
There is a lot to be learned about history for junior collectors through the study of Morgans. While removing everyone's smart phone from their hands is impossible, it can be a way to search for and follow Morgans on the Internet. It is certainly a more positive and educational than merely playing video games.
Our 1881-O Web Site
This web site is designed to help everyone from the least experienced to the most experienced. Junior collectors will find a lot of help and information as they learn more. The web site expands almost daily as our collection expands. We also do studies of specific topics of interest and these are added to the site as they are completed. By linking all our data to VAMworld, the opportunities for learning are limitless. This is the largest collection of a single variety we are aware of and we hope you and your junior collector will find something here that sparks interest.
The 1881-O and Collectible VAMs
We are obviously partial to the 1881-O and we will use it as an example of how to help a junior collector get started. We selected it for our study coin for a number of reasons, but cost and availability were obviously factors. There are only three coins that are considered to be "special" enough to draw attention, and all three can be identified by a single trait. If, as a parent, you are not a collector or a VAMer then helping your child identify these coins will be pretty straightforward.
​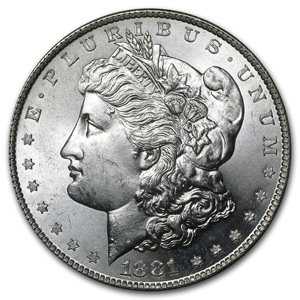 The three 1881-O coins considered to be significant errors are the VAMs 1D – Pummeled "Flaky" Eye; 5 - Doubled 1s, O/O; and 27 – Doubled Ear. Two of these are easily identifiable through pictures on eBay and one is a little tough.
Clicking on the title of the three VAMs below will take you to their specific page.
You will see the VAM 1D Flaky Eye also referred to as a Pummeled Eye. These have evolved over the years and seem to be interchangeable names. The name originates from a unique pattern of metal on and in front of the eye that creates horizontal striation marks.
We actually did a little study comparing this coin at different grades, so if you want to know how this will look you can see it as the coin wears by clicking here. The only thing about identifying this coin is to be sure you are not looking at normal marks that come from wear or from other coins coming in contact the one you are evaluating.
As opinions about VAM 5 have evolved over the years you will find that it is described differently. Names like "O/S," "So-Called O/S," "O/O," and "O/O Right, Doubled 1" all refer to the same coin variety. This happened because of a little debate over just what is inside the mint mark. It could be that the O mint mark punch was used to overstrike an S mint mark so the die could be reused. It could also be that there was an O mint mark that was stamped in crooked and then corrected with a second, straighter punch. In recent years another characteristic of this coin has been added and that is the doubled second 1. But there are even more identification traits that are available and this has become one of the easiest top VAMs to find, at least for us.
The 1881-O Double Ear VAM is easy to identify when it is in hand, and very difficult to identify on eBay or other on-line web sites from photographs. The reason this one is so difficult to identify is the way the area behind the ear reflects light, even from the best photographs. There is a flat area behind the ear where the hair line is separated from the ear. This area reflects and often looks like a doubled ear. This is one that if you think you see it, you probably don't. If there is one coin that you need to search for at a coin show where you can actually hold the coin in your hand, this is it. Until then it is difficult to find on-line unless it has already been identified, but then it will be expensive. This coin is on the HOT 50 list of desirable coins.