The Civil War is the seminal event in the history of the United States and in many ways defines who we are today. Before the Civil War we referred to ourselves as "These United States," and after the war we became "The United States."
​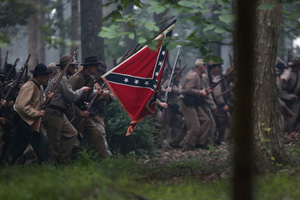 It is important to remember that eventually all people who died in the war were Americans. Death came in many forms, not just from battle.
During the war 80% of the men of fighting age were mobilized in the South, so almost everyone living in the South was touched in some meaningful way by the war. Of the 258,000 men mobilized, it is estimated that roughly 94,000 battle deaths and another 164,000 deaths from disease and other causes hit the Southern states. The number of wounded is not accurately estimated, but it would have been significant.
​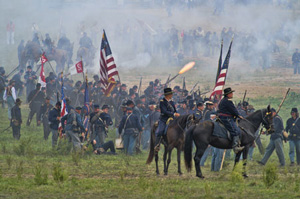 In the North even more men were deployed, roughly 2,500,000, in an ultimate war of attrition. The casualty figures for the North were 140,000 combat deaths and another 225,000 from disease. It is estimated that roughly 20,000 citizens of New Orleans took up arms, so the war was very much in the minds of all its citizens.
It was a war fought with antiquated tactics and modern armaments, and the resulting carnage was only surpassed by World War II in the history of America.
​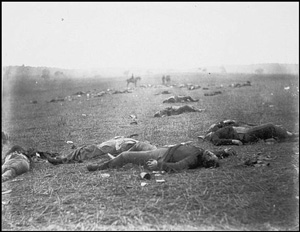 In the major battles combined death tolls of more than 10,000 were common. When combined with known medical treatments of the day, the carnage was astounding. Many soldiers feared not dying as much as death. The number and types of injuries would have put surgeons in an almost impossible treatment situation. The lack of effective medications made recovery more of a gamble as those who survived surgery were often housed in local accommodations with sympathetic but untrained medical workers.
​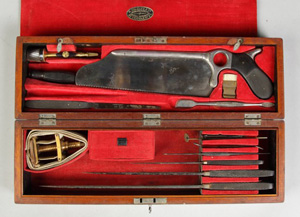 There were no precision weapons, just mass death. Matthew Brady's documentation of the war through photographs provided a rare glimpse into the reality of war for many citizens who might otherwise have glorified the conflict.
Of particular issue with the war was the organization of troops into local units raised by local residents. One might assume command through the ability to enlist soldiers with no military or combat experience. When units fought friends and relatives died beside each other and the impact back home would have been greater because a disproportionate number of local residents would be wounded or die in a battle.