Because of the Civil War and Reconstruction issues there was a great deal of debate about reopening the Mint after the war. But the practical side of the argument kicked in and there really was no better option. There were millions of Morgan Dollars to be struck and no other location was better prepared.
​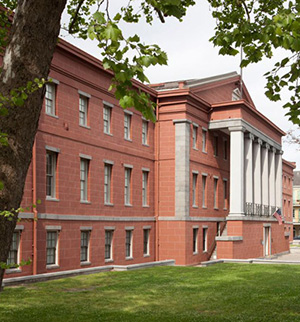 New Orleans was again established as a major port and some gold and silver was bound to come into the Country that way. Some form of assay and certification was a necessity. Since the customs operations had to be reestablished there would be an Assistant Treasurer there.
Built in 1838, the original mint building had been captured by the Confederate States to manufacture half dollars. Only four specimens were struck and these are obviously highly prised and expensive coins. When retaken the building was primarily intact and could be used with renovations..
​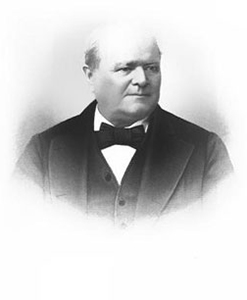 So the Government asked Dr. M. F. Bonzano to do a survey to figure out what needed to be done to reopen the Mint. He findings led to the renovations and its opening as an assay office in 1876. Under Dr. Bonzano's supervision the mint equipment was repaired or replaced and the operation resumed in 1879.
In 1881 the Treasury Department needed to make over 27,000,000 Morgan Dollars. While only 20% of the coins were minted in New Orleans, this probably helped take some of the pressure off of the other mints.
San Francisco struck the most coins at 12,760,000, 45.7%. Philadelphia was next with 9,163,000, 32.8%. In New Orleans there were 5,708,000, 20.4%. Last was Carson city with just 296,000 or 1.1%.
​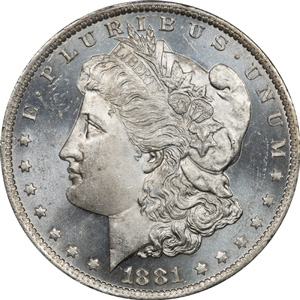 ​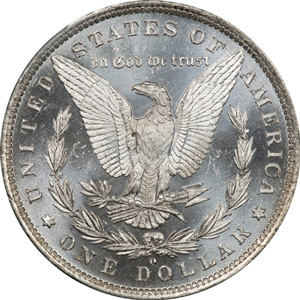 In 1881 there were 119 dies available for production.
The New Orleans Mint had resumed operations in 1879 and struck Morgan Dollars every year until 1904. When production resumed in 1921 no coins were struck there.
Just as the Morgan Dollar production resumed in 1879, so did the striking of $10 Liberty Head gold coins. According to the Treasurer's Report to Congress, 5,905.202 ounces of gold were deposited with the assay office in New Orleans in 1881. This was raw gold brought to the Mint for refining, presumably from foreign ports. According to the report there was some gold production in Georgia, South Carolina, and North Carolina but by then the large deposits had played out. Since this production exceeded that received by the New Orleans Mint we would assume all that gold went elsewhere for refining.
​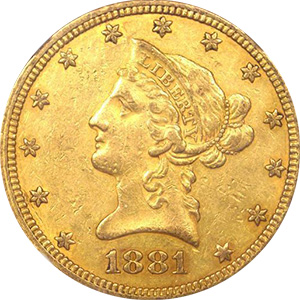 ​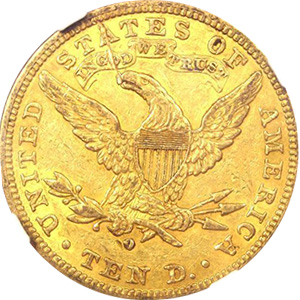 In the 1882 Treasurer's Report it states that in 1881 8,000 gold coins were struck. Other sources give the number as 8,350 and the difference may be calendar versus fiscal year accounting. The 5,905 ounces would have been enough to produce about 10,000 coins, so presumably the extra gold was held over to 1882 or shipped to Philadelphia. Only six dies were made for manufacturing the coins.