The Mint reopened in a limited capacity in 1876 as an assay office only. Dr. M. F. Bonzano took control of all equipment and served as the assayer and superintendent of the Mint. Under Dr. Bonzano's supervision the Mint was returned to operating order by 1879 when it resumed coining operations.
​
The Mint continued to be a political football for the next thirty years with conflicts over its need and purpose. Some viewed it as unnecessary with other mints in San Francisco, Denver, Carson City, and Philadelphia.
But with production needed for the Morgan Dollar the mint served a useful purpose and it seems unlikely that the Mint could have met production needs without it.
By 1881 the New Orleans Mint was employing 110 people in various capacities and the salaries of these men and women did contribute to the local economy in a meaningful way.
Upon reopening Henry Stewart Foote was named as the new superintendent. There is no evidence that Superintendent Foote was anything other than a political appointee, and his time in charge of operations was short-lived. He resigned his post in 1880 and died shortly thereafter.
​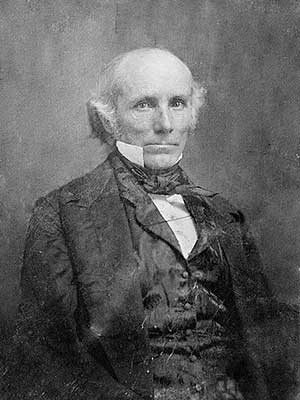 He had a very strange war experience. He was against dis-union, but at the outbreak of the War he was living in Tennessee and was elected to the First and Second Confederate Congresses. But he also defected to the North in early 1865 and ultimately traveled to Canada and England as a man without a Country. After the War he returned to the United States and lived in Washington. To be appointed to the position of Mint Superintendent there must have been some powerful pre-war political connections. During his career he served as Governor of Tennessee, a U. S. Senator, and was one of the authors of the Compromise of 1850.
The post of superintendent was then offered to an experienced coiner, melter, and refiner Dr. M. F. Bonzano. But Dr. Bonzano declined the job and instead recommended another mint employee, Martin V. Davis who lasted in the post only until 1882 and was then replaced by Dr. Andrew Woods Smythe who served until 1885. Dr. Smythe was a noted physician and surgeon, but there is no record of having any experience to manage the Mint.
So in the early 1880s the mint went through many management changes and this may have accounted, in part, for a lack of quality control.