A Slow Month
Well COVID has broken out again in our neighborhood, so we have all started to retreat to our homes again. That can be good for collecting because you have a lot of time on your hands, but motivation for me is an issue in the COVID world. But I have made progress.
The kids and grandkids are all gone, so the house is quiet again. But in the midst of all this our German Shepherd friend of ten years passed away suddenly.
​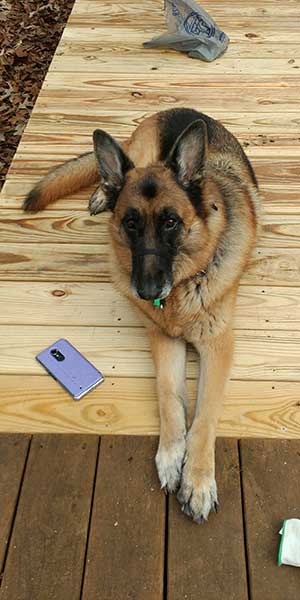 So obviously a real bummer that we are just getting over.
Back from PCGS
After all my concerns about PCGS last month, they suddenly started moving with my orders. One had been there for four months, so a real relief on my part. But PCGS in getting back going they have sapped my money for the month, so the VAM 1 coins I need to send to JB will have to wait.
New VAMs
In my last newsletter I wrote that I have clarifications on our VAM 1 coins and I still intend to get them off to JB for positive identification. I believe there are four new VAM's there and now that the house is a little quieter perhaps we can move that up the list.
​