This has been another busy month but much more with preparation for more coins to come.
​

VSS Submission
In early October we sent a new group of coins to VSS for analysis and photography. We did not expect these back until very late October or early November.
We have also included another twenty coins to be included in a new bulk submission.
​

LVA Submission
We sent in an unusual group of coins to Leroy for analysis, but also the results may not be back until mid-November. We are asking for clarification on the obverse designations for two dies, and believe it or not we sent in an 1881-O $10 gold piece for some analysis.
​

PCGS Submission
We seem to be finding an unusual number of VAMs that can be certified by PCGS and it seems like it just speeds things along if we send them in directly rather than waiting on a bulk submission. Hopefully these will be back this month.
Well we are now on to the Reverse Dies and fortunately there are fewer of them and the discussion might take a little less time.
As we did with the obverse dies we will start with dies where there is a one to one relationship with the obverse and reverse die. This is a little less difficult and leads into the discussion on a more straightforward basis.
But our ultimate objective is to present our inventory with obverse and reverse dies in tandem and that will take some work. We plan to do these as we study the reverse dies, so please be patient with us.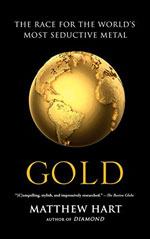 If you are looking for something serious to read and not a casual book on gold, then this might be the ticket. Gold: The Race for the World's Most Seductive Metal is a serious study of how important gold has been viewed in the history of man. It also delves into the ugly side of where gold comes from, who is seriously amassing reserves, and other current topics. Of particular interest to us was a discussion of why gold did not behave normally during the last recession. A very helpful discussion, but not light reading.